9:00 AM – STARTING A NEW DAY…

BERLIN SKIRT // long version – perfect with sneakers as well as heels!
LONDRES JACKET // with no collar and no shoulder flaps, dual-fabric (fake leather and serge) – reworked once more!
11:30 AM – ON MY WAY BACK FROM A MEETING, "Les Fleurs" is the best spot to find the perfect gift, for a friend or… for yourself!

RIGA COAT // oversized, but not masculine!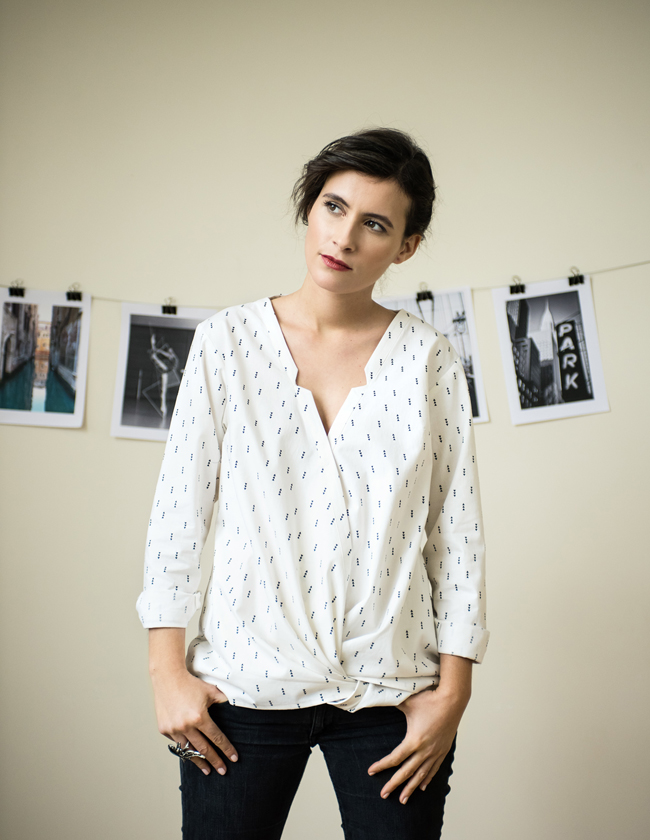 15:00 PM – MEETING WITH THE TEAM

HELSINKI BLOUSE // graphic, feminine lines

18:00 PM – MY NEW FAVORITE SHOP:
everything is organic and pretty, and you can even have a coffee on the spot!
OSLO STOLE // cape, jacket, kimono and scarf… a playful and easy to sew project
ROME SHIRT // broderie anglaise with a copper button like a jewel
LONDRES JACKET // fake leather with serge sleeves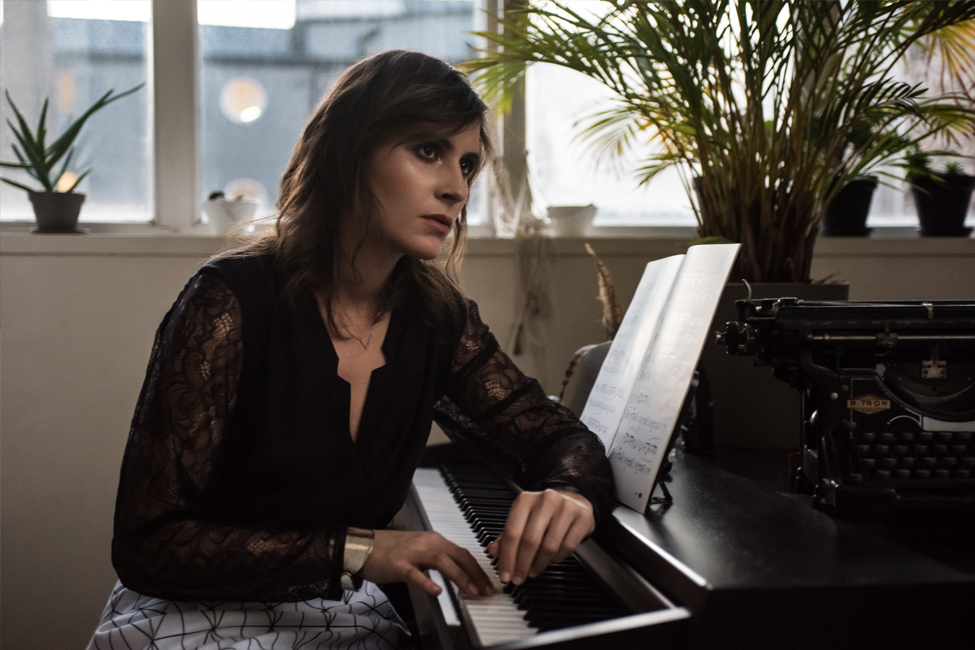 19:45PM – ENJOYING A MOMENT FOR MYSELF

HELSINKI BLOUSE // a slightly transformed version,
with lace sleeves with no cuffs
BERLIN SKIRT // short version

MANY THANKS to the "Welcome Bio Bazar" and "Les Fleurs" shops, and to their teams – coming soon on the blog: more details on these spots and other addresses we love in our neighborhood, here in Paris!
Featured in this lookbook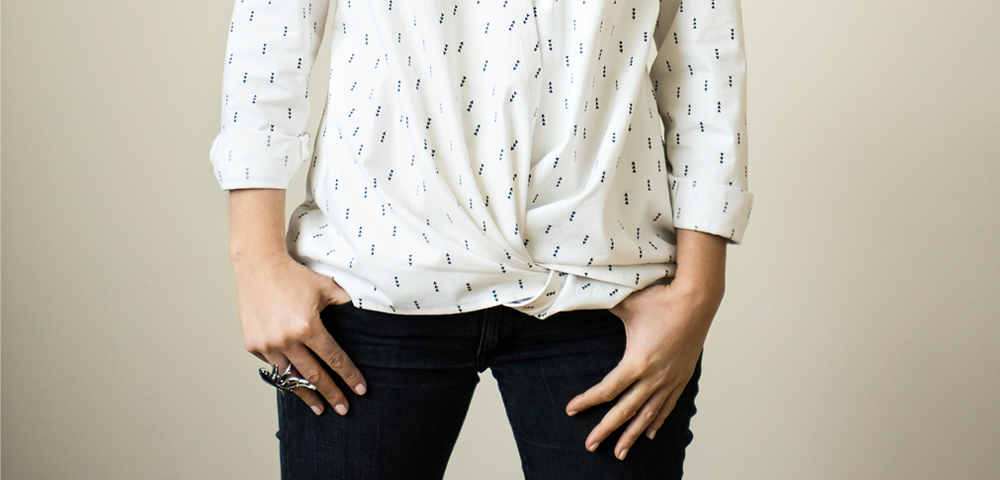 During our pattern testing phase, our testing team stressed the fact that it was not that easy to visualize the third step of the instructions leaflet, in which we create the pleats and twist on the front of the blouse. So we have made a short video tutorial to show you how we do it !
Please note that, although the voice is in French, we have added subtitles in English.