To celebrate our birthday (our eshop is 1 year old!) we launched in September the #espritOrageuse photo contest, for you to try to win nice gifts and for us to thank you for your enthousiasm and love for our sewing patterns! No more waiting: here are the winners!
We have considered your pictures following the criteria we gave when we launched the contest. We said: "show us your vision of the Orageuse style/spirit in a picture with one of our garments in it ". Three criteria have been particularly important to us:

1- Sense of fashion: your style and attention to details. It shows in the set design of your picture as well as in the way you arranged the clothes and accessories together. Your attention to colours, shapes… is also at stake.
2- Quality of the picture in itself: we love beautiful pictures (we hope it is not surprising to read that!) and we were glad some of you played the game. No need to do complicated choices, but just to pay attention to the background of your picture. Thinking about the light and framing/composition can also make a big difference.
3- Your sewing choices: how well does the fabric match with the sewing pattern, nice finishing, little personal touch… We especially loved when we have never seen a Orageuse garment like yours before.
/// T H I R D P R I Z E: 3 free Orageuse sewing patterns of your choice ///
Christine known on Instagram as @petitsbonheurs1 wins the third prize! Congratulations!! She made a nicely sewn Londres trench-coat. The colour she chose, a beautiful rusty shade, suits her very well. She picked a fabric that has a special texture (she calls it "elephant skin"), which drape matches very well with our design. We also love the mysterious feeling about this silhouette seen from behind, and the funny blink at our name (which means "stormy") with the umbrella.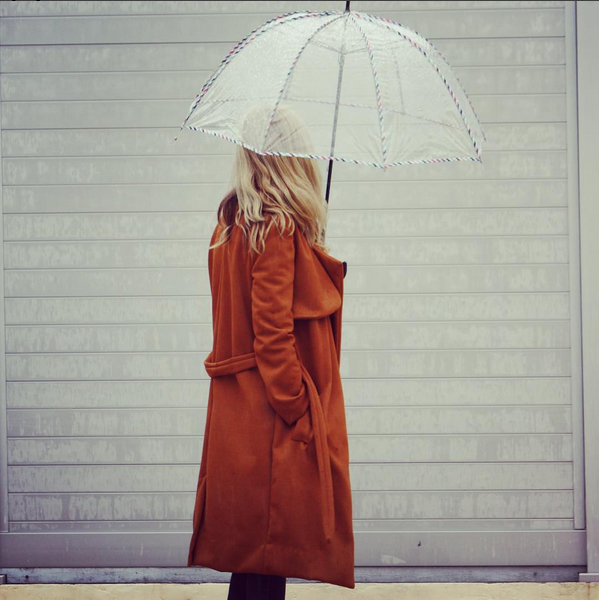 /// S E C O N D   P R I Z E: our complete new collection (Bruges, Amsterdam, Bristol, and Prague when it will be released) or four other sewing patterns of your choice + 50€ to spend at our partner's  Little Fabrics. ///


Our second prize flies for Australia and goes to…  Em Jeannette from the Instagram account @em_jeannette! Her picture of the Helsinki blouse immediatly caught our eye. Very simple, white on white and delicate, her picture has this little something that makes it very contemporary. We love the blurry movement of the hair and the nicely sewn collar, wich is not that easy to obtain. We really see the Orageuse spirit in this picture, great work!!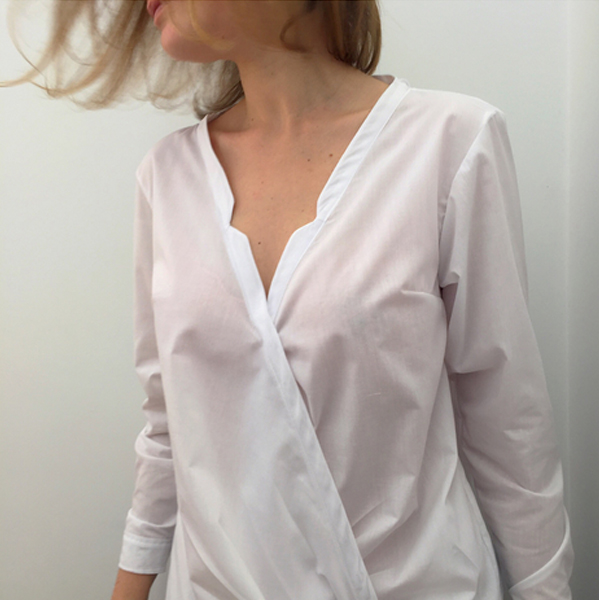 And the first prize goes to…
/// F I R S T    P R I Z E: all our patterns for one year (starting with the Muse collection to October 2018) + a 50€ voucher to spend at our partner's Pretty Mercerie + a sewing 2018 textbook offered by Mango Editions. ///


Someoone in this contest took it very seriously and achieved a remarkable result. She acted like a true fashion designer, working with a mood board and following her idea to the final picture. Congrats to Charline form the instagram account @charcutine_de_la_gueuse ! She sent her picture in the very last minutes before the end of the contest. Her inspiration board was about black shades and metallic reflections, and her picture is totally in line with her concept. She have made a Berlin skirt in a dark grey fabric with silver threads, which are a reference to the lightning in a stormy ("orageux") sky. This fabric goes on well with our pattern, and her picture has a strong personality, with the reflections in the right contrasting with the neat silhouette in the left. Very nice work, well done Charline!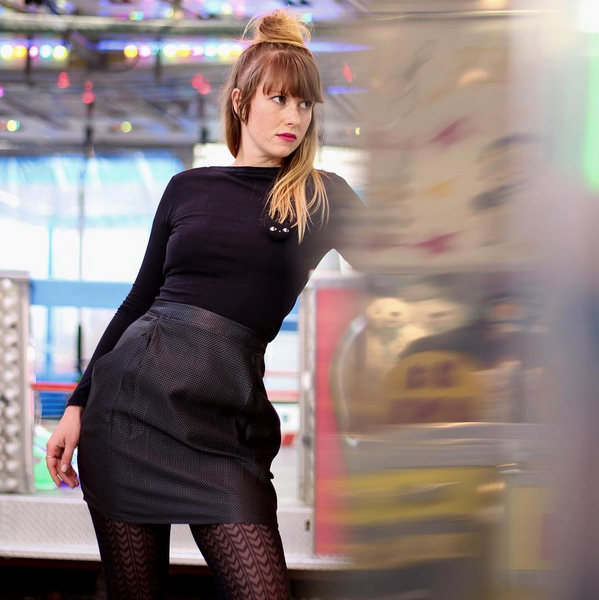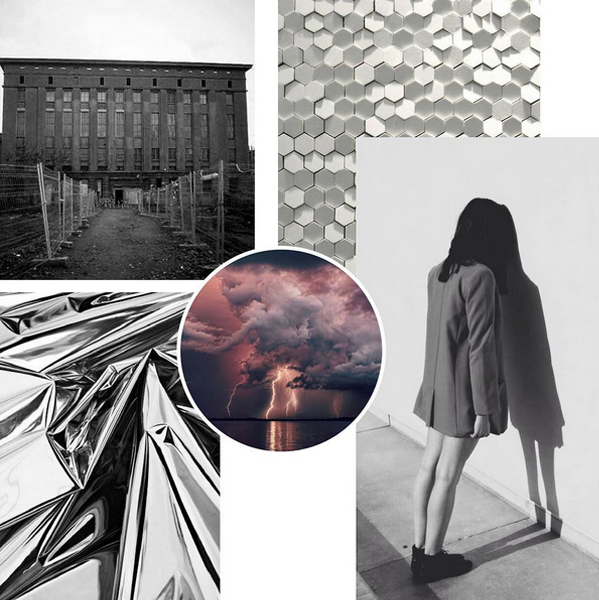 A massive THANK YOU to all the contestants! Of course, some of you must be disapointed, but we had to make choices. We really enjoyed to see your garments and pictures, one of you even made us smile (in a friendly way): @mzellesofy with her Berlin skirt everyone wants to take from her! We are impressed with your sewing skills and photographer talents, also with the time and care you put in your hand-made garments. We hope we will soon have new occasions to thank you again for your support!