Every detail matters, especially for a party outfit! Our last lookbook, Day 365, shows a few suggestions to customize our patterns and turn them into festive garments for a magical night! Here are our ideas, along with other inspiration for you to imagine your very special party outfit.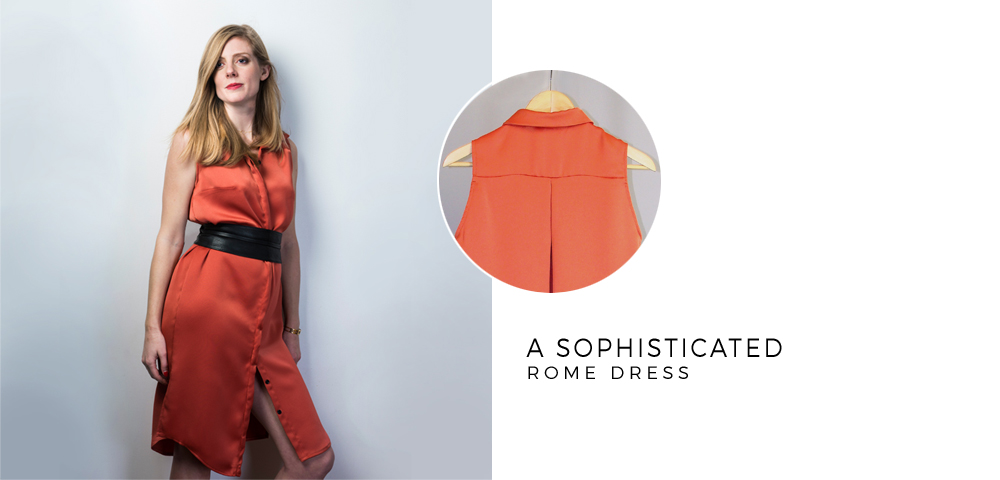 In our lookbook, we made some changes in the Rome sewing pattern:
No breast pockets
More length, to reach the top of the knee. On second thought, we could also have straightened the bottom of the dress – that could have been very nice looking as well!
We turned the back flat pleat into an inverted pleat
The fabric is a thick crepe, with one side mat and the other shiny. As you can see, we opted for the shiny side!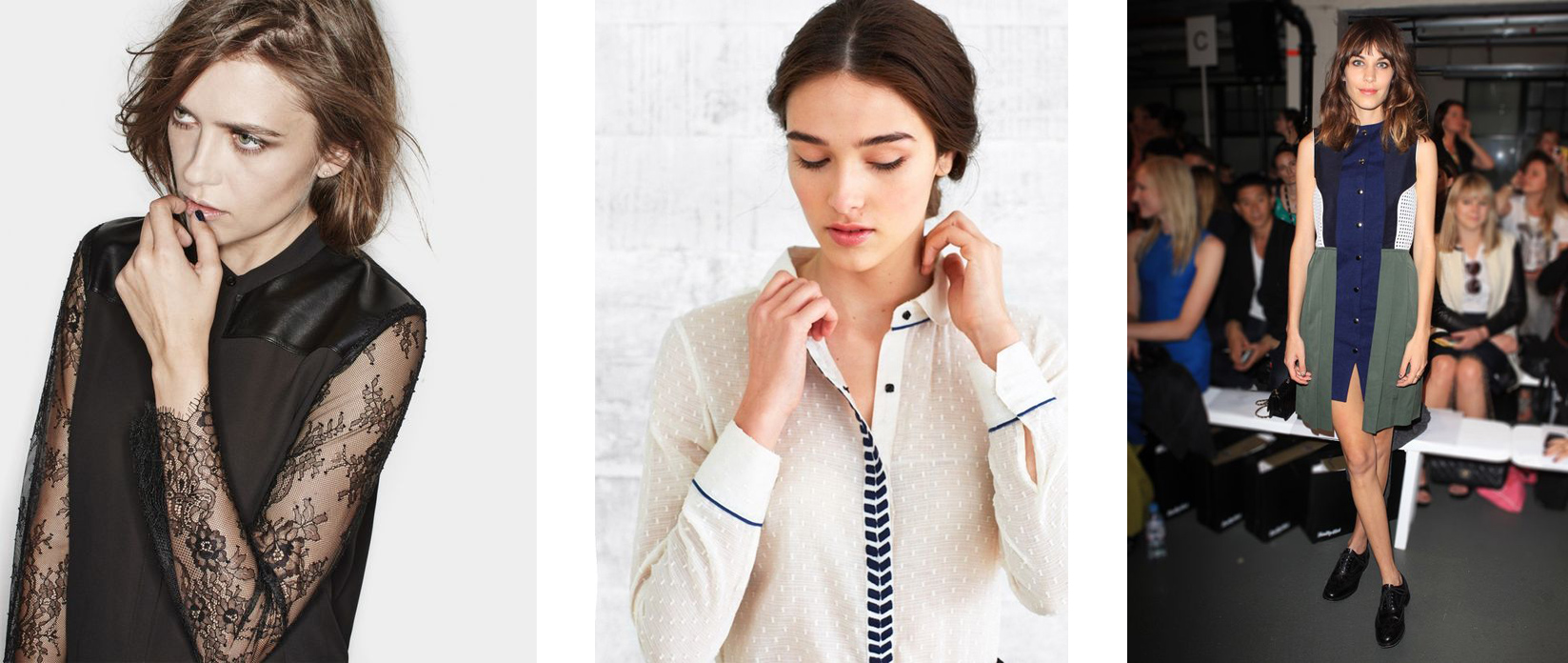 Images source: Pinterest
Left: using our long sleeves kit, mix the fabrics like The Kooples did, with leather (or fake leather) for the yoke and lace for the sleeves. We really love that style!
In the middle: do as the French brand Sézane: underline the details with piping, and practice your embroiderer's skills on the buttoned placket or on the collar.
Right: be edgy like Alexa Chung! Create colored pannels to structure the shirt-dress – note that this customization requires some pattern designer skills.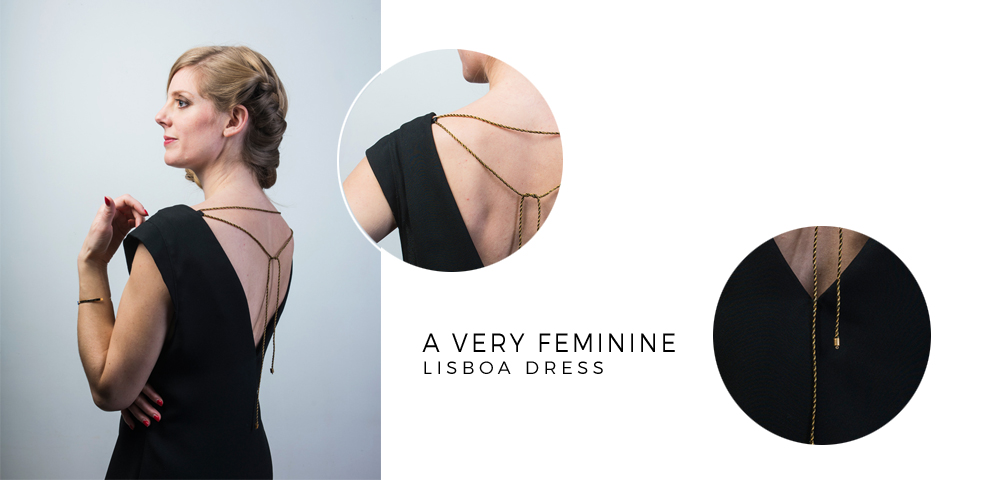 Here are the details we changed on the Lisboa dress shown in our lookbook:
The back ribbon was replaced by a golden cord: we made little loops with black satin ribbon were the original ribbon should have been attached ; we can now switch the back ornament as much as we like (a chain, a necklace, a colored ribbon, a leather ribbon…) – the dress can now be adapted to any occasion!
The fabric is the same crepe as for the Rome dress, but used this time on the mat side!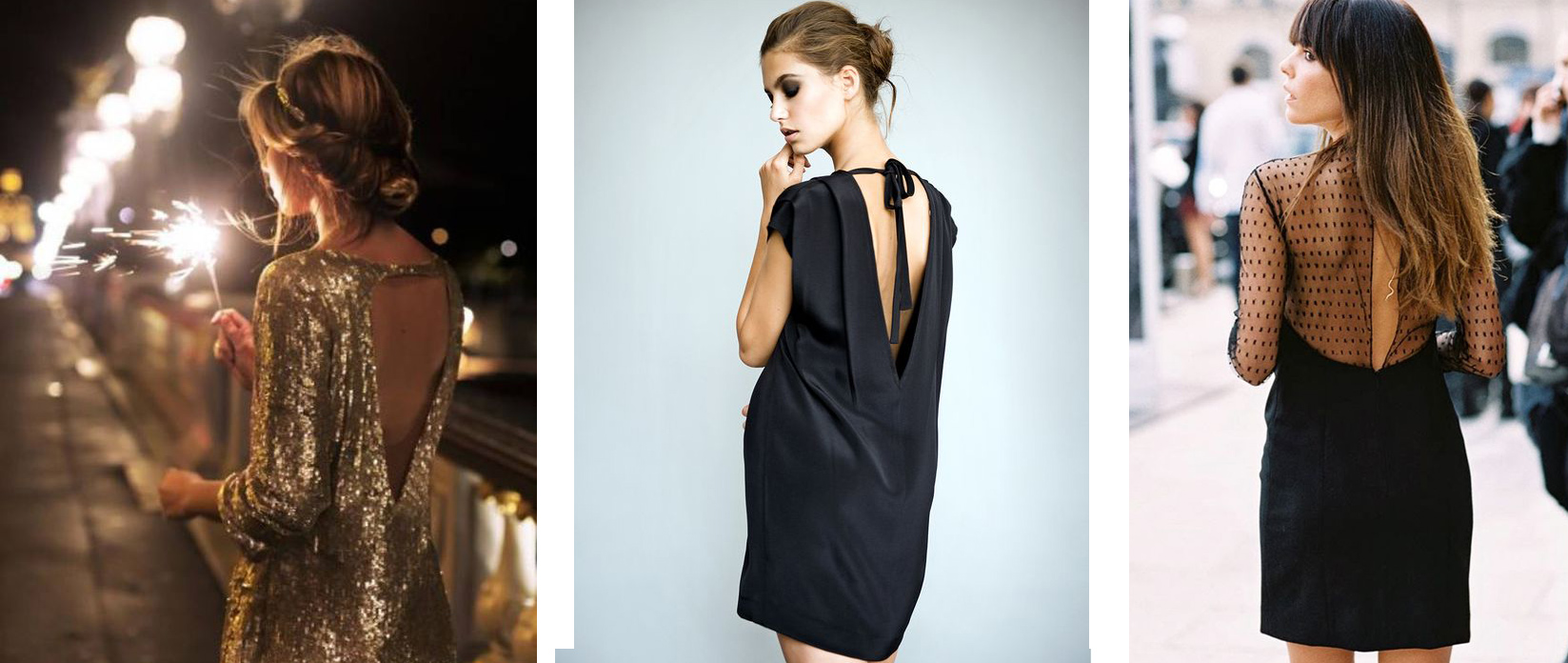 Images source: Pinterest
Left: this golden sequined fabric would make a daring and festive Lisboa dress!
In the middle: a velvet ribbon to tie at the back brings elegance to this beautiful Jessica Choay dress.
Right: draw your inspiration from this St Laurent dress, and cover the back of your Lisboa dress with doted or plain tulle.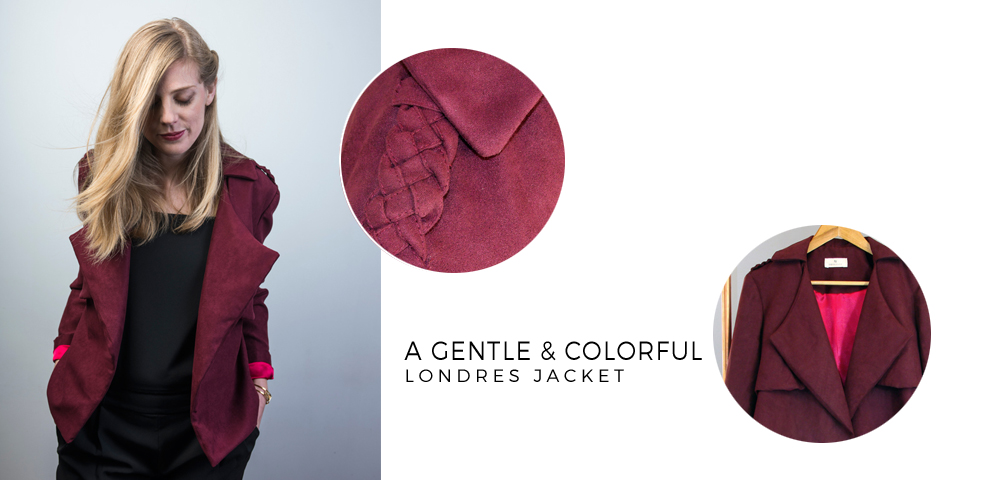 Londres has also been customized in this lookbook:
Two shoulder flaps instead of one, to make it more symmetrical and warm
Braided shoulder tabs: we made flat ribbons by folding and top-stitching sueded fabric's strips, then made a four-strand braid to replace the ordinary shoulder tab.
A bright lining, made from our Londres lining kit, that you can show by rolling up your sleeves.
A perfect combo with the Copenhague jumpsuit!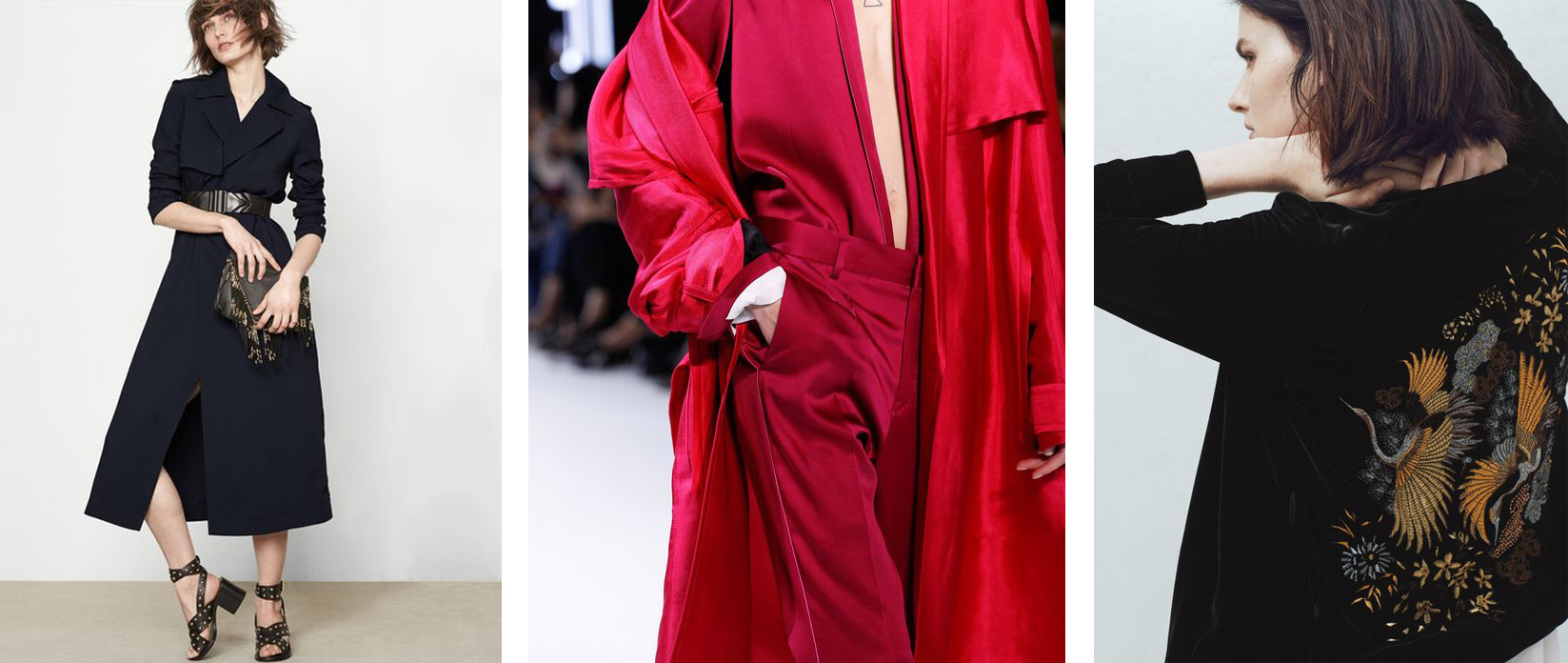 Images source: Pinterest
Left: wear it like an evening coat, like this Maje coat – use a thick fabric and a large leather belt.
In the middle: we love this red satin flimsy kimono, for the boldest among you! (Haider Ackermann SS2017).
Right: a velvet jacket with an embroidered back – that would be perfect, such as this example from Mango's!